Contact us now
480-809-1014
Locations in Phoenix, Chandler, Peoria & Scottsdale
Estate Planning, Living Trusts and Probate Lawyer
 
If you are looking for an Estate Planning, Living Trusts or Probate lawyer with offices in Phoenix, Chandler, Peoria & Scottsdale you have come to the right place. My name is Richard Dwornik and I am the attorney here at Dwornik Law. I am here to help and my focus is you. I am an Estate Planning, Living Trusts and Probate Lawyer with over 26 years of experience as a lawyer. I understand that meeting with a lawyer can be a very tense and intimidating time in your life so I make the process very easy for you. I will take the time to answer your questions and address your concerns. You will also find that my prices are very reasonable and you may even wonder why they are so reasonable. The answer is simple: I am very efficient at my job and keep my expenses low and pass those savings on to my clients. Some of the services I offer include Wills, Living Trusts, Powers of Attorney, Healthcare Powers of Attorney, Living Wills and Probate.
ESTATE PLANNING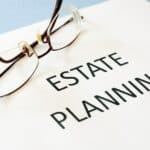 Estate Planning is the process of getting your legal affairs in order before you become incapacitated and are unable to make your own decisions and before you die. Your Estate includes everything that you own such as your home, your car, checking and savings accounts, investment accounts and retirement accounts. Without the proper planning your Estate may not go to the people or charity that you want it to go to and in the worse case scenario, there may be expensive lawyer and court fees battling over where your money should go. You can avoid all of this by dealing with it now. If you don't plan, the State of Arizona has a plan for you . . . and it may not be what you want. You can learn more about your options here ...
LIVING TRUSTS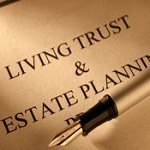 A living trust is a legal document created during your lifetime where you designate a person (the trustee) to manage your assets for the benefit of the eventual beneficiary. A living trust is designed to allow for the easy transfer of your assets while bypassing the often complex and expensive legal process of probate. Living trust agreements designate a trustee who acts in a fiduciary capacity and manages assets and property that flow into the trust.
PROBATE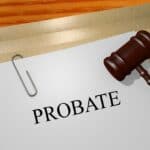 Probate is the Court Process that must take place after you die if you own assets only in your name. It doesn't matter whether you have a Will or not. Regardless, your Estate will more than likely have to start the Probate Process.